Reviews
We are very pleased to reproduce here comments from students who have studied with us. We hope you will enjoy reading about their experiences of leaning Spanish in Panajachel and their travels in Guatemala. If you have any questions please feel free to contact us.
---
Students' Testimonials


"I just left the school and I want to say that my experience was awesome. Alex was a fantastic teacher, positive, kind and patient with me! He always smiled and made me feel at easy practicing my speaking skills. The whole place was welcoming and Gregorio and his wife do amazing work in the community. If you want to study while knowing that where you are studying is doing great work, this is your place!" - Amy Farmer

"Jabel Tinamit has everything a traveling student is looking for - great teachers, comprehensive curriculum, cultural activities, a beautiful courtyard and terrace, and a view of Lake Atitlan that is breathtaking. Run by a local Mayan family, the school is rich in culture and community. The staff is welcoming and efficient. I stayed with a local family and was able to experience life first-hand in Guatemala. The centerpiece of Panajachel (where Jabel Tinamit is located) is Lake Atitlan, a volcanic lake surrounded by mountains and extant volcanoes - simply one of the most beautiful place in the world. Spend your days studying Spanish, visiting the local market on Calle Santander, enjoy famous Guatemalan coffee at the Crossroads Cafe or take a lancha and visit the other pueblos around the lake. It´s an experience of people and place that you won´t forget". - Susan Breving

"I spent a whole month (4 or 5 hours a day) learning intensive Spanish at Jabel. My four-year old daughter also spent an hour a day learning Spanish there. And the whole experience was incredible. The teachers are great - they are engaged, adaptable, and patient. They go at your pace and really help you understand the language and its nuances. With my daughter, the teacher made sure to try different things to keep her engaged. I am definitely going to continue my classes over Skype and would love to go back and take more intensive Spanish. And it is not just the teachers who are wonderful - the entire place is - they are very kind and hospitable. I would wholeheartedly recommend the school - you can't go wrong there!" - Manisha Mehta

"When I arrived at Jabel Tinamit, I had already booked classes at another school for the following week. However, once I got here, it was just too wonderful to leave. First of all, the grounds are marvelous. The garden in which I've taken all of my classes is enchanting and the view of the surrounding volcanoes from the roof is just breathtaking. The owners, Candelaria y Gregorio, go out of their way to make the students comfortable. During the three weeks that I studied, there were activities for the students nearly every day. I simply asked Gregorio how I would go about visiting a local Mayan site and before I knew it, he had planned it as a school-wide activity! Of course, the reason that I came to Guatemala was to learn Spanish. Before arriving in Panajachel, I had studied for a week in Xela and had been very unsatisfied with the instruction at the school there. I was afraid that I would find a similar standard of instruction here. Thankfully, I was very wrong! I studied with Florinda my entire time here and she was absolutely wonderful. She did NOT just follow along with a book. I could tell that she was teaching me according to her assessment of how I was progressing. For example, on at least one occasion she noticed that, as we were talking, I was still having difficulties with a certain grammatical structure and she recommended that we go back to review it a bit more extensively. I will definitely be coming back to study here in the future. I could not recommend Jabel Tinamit more!!" - Alicia, USA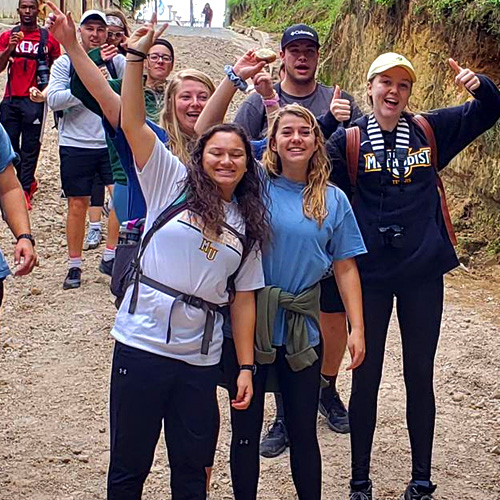 ---
"Having experienced 3 different Spanish Language Schools in Guatemala Jabel Tinamit was by far the most outstanding. They have excellent resources, including a library, Spanish language movies and other Spanish reading material. My teacher was amazing with tremendous patience and a lot of fun. I looked forward to my classes each day, not only did I learn Spanish but also about Guatemala, it's history, politics and way of life. I felt a tremendous rapport with my teacher, Gladys, and was truly sad when it was time to leave. I hope to continue my "Spanish Experience" with Jabel Tinamit through Skype. Thank you to everyone at the school for a fabulous experience." - Gill, Australia

"Jabel Tinamit Spanish School - what a great experience. I'm studying at an advanced level and my teacher was excellent. The school is lovely and the staff welcoming. The other students were a great support too! My 'family' stay was simple, comfortable and delicious food. I've studied at 6 other Spanish Schools in the past decade and found Jabel Tinamit to be very good overall. I had a GREAT time! Also loved Panajachel and Lake Atitlan. I called it the Hawaii of Guatemala!!!" - Suzan Morgan, Canada

"I highly recommend studying Spanish at Jabel Tinamit. It is the best Spanish language school I have ever attended. The owners and the teachers are professional and very knowledgeable of the Spanish language. The teachers are well trained with knowing exactly how to gear and direct the classes. They cater to the needs of the students and focus on what they need help with the most. The owners are also very helpful and caring. They went out of their way to make me feel at home. The school always has super fun activities planned during the week so the students have other opportunities to practice their Spanish and learn about the culture and history of Guatemala. The host families are also great. For anyone wanting a full immersion experience, home stay is the way to go. The host families are very kind and do everything they can to make the students feel welcome, comfortable, and right at home. Jabel Tinamit has a great reputation and I can honestly say that my Spanish has improved leaps and bounds all because of my experience here. This has been an experience that I thoroughly enjoyed and will never forget. I will definitely be back to study at Jabel Tinamit in the future." - Amber, USA
---
"I have been taking private lessons online for over 3 months. My teacher is very qualified and patient. We have worked together through some complicated grammar rules and practiced conversation. She always makes me feel good about what I am learning. I recommend this school to anyone interested in learning." - Patty Dodson, Online Student

"My husband had been nervous about doing this but he enjoyed it. I was in heaven speaking Spanish for 4 hours every day! We also worked on some grammar points, mainly the subjunctive (of course!). The setting is beautiful and relaxed, as you can see from the photos. It is professionally run and everyone there, both students and teachers, all seem friendly and happy to be there. I highly recommend it!" - Ellen & Pat, USA

"Candelaria, our Spanish teacher, speaks Spanish, English, and Kaqchikel, runs the school and tutors, and administrates a scholarship program in rural villages in her spare time. We met her two months ago, online, because she teaches lessons on the internet, using Skype video chat. It's great and affordable, and we recommend it for anyone who is preparing to come here on a trip. It has been invaluable for us, and she is an excellent teacher. Their site is www.jabeltinamit.com" - Dave, Canada

"During October 1998 I visited Guatemala because I had decided, finally, to improve my Spanish beyond "Donde esta el bano?" I tried three different schools in three towns and found Spanish School Jabel Tinamit to be by far the best. The relaxed and conversational style of teaching fully met my need to build vocabulary and develop an understanding of grammar. The Homestay option gave me total immersion in Spanish to help with practice and confidence in speaking the language. And the climate and beauty of Panajachel made it the perfect "classroom" in which to learn. I made good friends at the School and help out with their website. I have returned to Jabel Tinamit three times since then (1999, 2001 and 2008) and on each visit it has been wonderful to meet my friends at the school again and to chat with students from places like Korea, Denmark, Australia and the USA. I'll be back soon I'm sure!" - Paul H, UK
---
"Learning (Spanish) online has been a very positive experience for me. It has allowed me to learn language like youngsters learn language. They listen, repeat words, make phrases, and finally speak with sentences. Children learn tenses, vocabulary, and concepts very naturally. My online classes with Candelaria have allowed me to pursue this style of learning. Thank you Candelaria." - Ken, Canada

"I have had several on-line classes per week over the past few months It has been an excellent experience. I have learned more REAL Spanish in a few months than I had in several years of traditional methods with tapes, CD's and books. I highly recomend it to anyone wanting to learn REAL Spanish quickly." - Barry, USA

"First we planned to study Spanish only during one week, but when we discovered the professionalism of our nice teachers and how they dedicate all their energy to their students, we decided to stay 4 weeks more. Candelaria and Gregorio were wonderful teachers who also made us discover a lot about Guatemala. We warmly recommend you to this school. It is really a nice experience to study here." - Ingrid and Philippe, Belgium

"I looked at schools in Antigua and none of them had the atmosphere of Spanish School Jabel Tinamit. I have never studied Spanish in a foreign country and I cannot wait to return in the future. I recommend this school to anyone who wants to learn Spanish and to have the time of their lives at the same time. I plan on telling all my friends about this school." - David Cohen, USA

"Thank you for a thoroughly productive three weeks. It is incredible to think how much I have achieved in so short a space of time. When I arrived here I knew only a handful of Spanish words but can now converse in Spanish on politics and read Spanish newspapers. This experience has meant that I can travel in Central America with greater confidence. Good luck with your fund raising and all the best for the future." - Alex Ismail, Nottingham, UK

---
"After trying other schools and not progressing as quickly as I liked, I decided to try this school mainly because of it's flexible hours. You can make your own program and change hours according your needs. It's a refreshing change to other schools. The relaxed atmosphere also helped me to chill out, and the teachers were of high quality with great patience. I would recommend any person to this school as I can now converse in the language." - Michael Hoskin, Australia

"My family and I attended the school in the fall of 1999 for 2 weeks. What a wonderful experience! We stayed with a wonderful Mayan family. We were very safe and could even walk after dark without fear. While there I checked out other schools in Pana, Xela, and Antiqua. By far we picked the best school! I was concerned that studying with a Mayan owned school we might be picking up an accent or the grammar would be inferior. Boy was I ignorant! The teachers are highly educated and can quickly adapt to your level of Spanish and bring you up to greater conversational and reading skills. My daughter, a musician, was intensely interested in the intimate details of grammar. She had taken intermediate Spanish as a home schooled high school student at the local community college in the Kansas City area 97-98. Summer 2000 she quizzed out of some Spanish and earned a minor in Spanish after her first semester at Ball State University in Indiana. My wife, a beginner, was able to grow in her understanding and confidence. As an intermediate student, I was primarily interested in increasing my conversational skills. My instructor was easily able to create a program for my needs. One of the things that bothered me about other schools was that US contacts would promote these schools and rake funds off the top. This was not the case with Jabel Tinamit. All the money I paid went to the school. The prices were reasonable and fair. The field trips were excellent, and the school has bicycles for rent at better prices than in town." - Tio Roy, USA

"The great thing about Jabel Tinamit was that they are very flexible, so I was able to start my lessons in the middle of the week. You can also choose between 4,5 or 6 hours a day. I decided to take only 4 hours from 8am to noon, since then I still had the whole afternoon to do different things...Gregorio introduced me to Brenda, my teacher for the week. So we sat down in the beautiful garden of the school and started the [first] lesson. I had learned a bit of Spanish before - 7 yrs back in Germany in evening school - so I knew the basics. My goal was just that I refreshed my vocabulary and get more comfortable again talking Spanish. There were 3 more "estudiantes" and their teachers so it's a nice small school." - Tina, Munich, Germany

"Most people in Guatemala study in Antigua, which is a beautiful little city, but it also is filled with tourists. I went instead to Panajachel, which is on the shore of a lake in the highlands. The scenery is spectacular and you can take boats to the other villages rimming the lake, each with their own history, Mayan language, and culture. The school itself was Jabel Tinamit and was in a beautiful, garden-like setting. The teacher was excellent. My Spanish was probably a high intermediate at the time". - King M

As you can see from the above reviews, our school is a melting pot of nationalities. To assist non-English speakers we have translated some key information into various world languages. Please click here for our international introduction to Spanish School Jabel Tinamit.
---