Accommodation in Panajachel
There are many options for accommodation in Panajachel and we can help you select and arrange the most appropriate for your needs. You may like a Homestay where you live with a local family and practice your Spanish in an every day setting. Alternatively we can arrange self-catering apartments or there are many hotels and hostels that are excellent value.
---
Homestay
For total immersion in the Spanish language you can live with one of our local families. You can be the only student in the household or join others. Normally booked by the week (7 nights stay). You will have a private bedroom, share a bathroom and eat three meals a day with the Guatemalan family from Monday to Saturday (meals on Sundays are not provided).

Homestay is a very affordable and popular option in Guatemala.

There is an extra fee for a private bathroom. On Sundays you can try out your newly acquired Spanish in the many restaurants and cafes in Panajachel.

We also arrange apartments for short and long term rent. These are self-catering and located near to the school. For more details click here.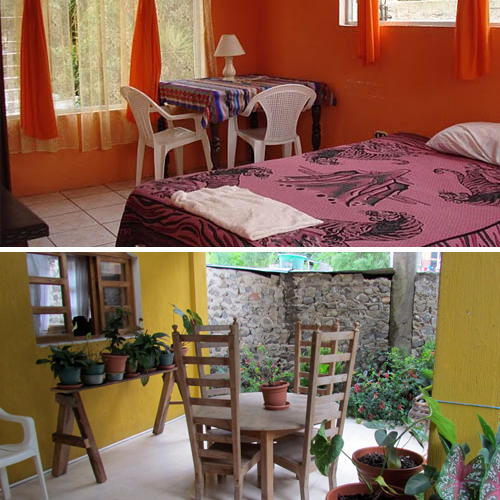 ---
Total Immersion Spanish
Living with a local Guatemalan family means total immersion in Spanish. You can practice your Spanish by holding day-to-day conversations and learn more about aspects of daily life.

You can chat with your host family while eating meals and ask them about their lives and views.

Your confidence to use the Spanish that you've learned at school will be boosted and you'll get a new insight into Guatemalan life!
---
Rooms & Apartments
For short or longer study periods, Villas Jabel Tinamit offers rooms in a boutique hotel with the option for self-catering accommodation. It is near to our school with rentals per night, weekly or monthly.

Let us know what type of accommodation you'd like and we will suggest a great option for your stay.

Please use the Book section of this website to tell us about your plans and requirements: Phone or WhatsApp us at +502 4244 0047 or email info@jabeltinamit.com. Alternatively, Villas Jabel Tinamit accommodation (apartments & hotel rooms) can be booked on Airbnb and Booking.com (search: "Villas Jabel Tinamit").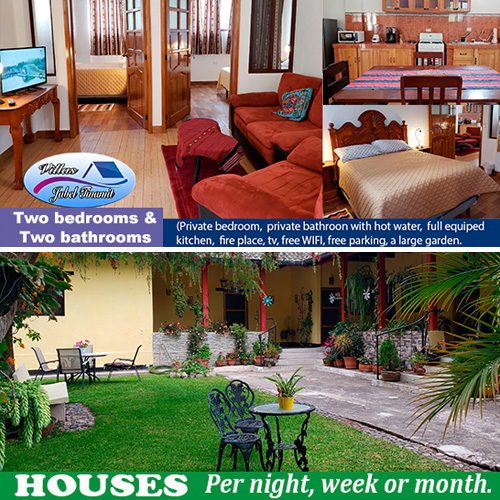 ---
Private Lodging
Many students come to Panajachel for a number of months to fully immerse themselves in the language, the landscape, and the Mayan culture. Along with your study program Spanish School Jabel Tinamit can offer private and very comfortable lodgings to rent on a monthly basis.

"Really a great place. Lots of space, lovely garden and patio, excellent location and all the amenities. The hosts are lovely and very helpful. Very highly recommended in every way." - Susan (Airbnb review)

In such a beautiful setting as Panajachel you can truly make yourself at home. Enjoy your stay!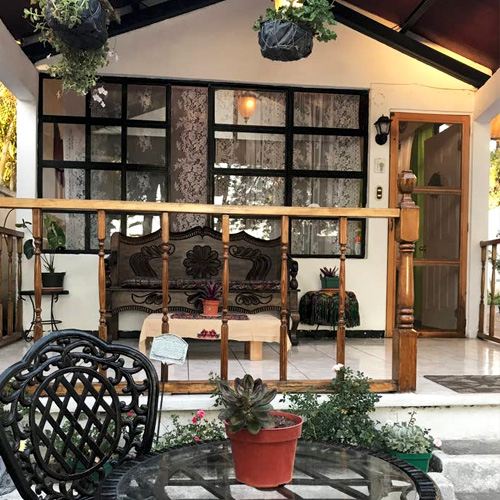 ---