---
School FAQ
What is the address of your Spanish school?
The school is in the heart of Panajachel town (Guatemala). For our address and a street map click here.

Do you offer airport transfers?
Yes, we can provide transfers between Guatemala Airport / Guatemala City to our school in Panajachel. We also offer transport to other locations. For more details please click here.

Can I change my teacher if we don't get along?
Yes, you can change your teacher.

Is it always the teacher talking?
Your teacher wants you to talk, talk and talk some more Spanish. We use discussions, jokes, conversations and verbal exercises to get you talking and help you learn. Some classes might be a trip to the market or coffee shop where you can practice your Spanish conversation, pushing you to use your new skills in action.

Do the teachers speak English?
Your teacher can speak English to help you along but, since you're here to learn Spanish, they will minimise their English speaking.

Can I start my classes any day of the week?
Yes, just come a day before and to sign up and start the following day.

Do you provide study books?
We have a library of over 500 Spanish grammar and exercise books and we choose different exercises, as your needs change. We have customized workbooks for each level plus our own materials and curriculum.

Do you arrange any activities?
We have many field trips, educational excursions, cooking experiences and volunteering opportunities available every week, for details click here.

Do you have the Internet & WIFI at the school?
Yes, we have a really fast fibre-optic Internet connection with WIFI coverage throughout our school and grounds. You are welcome to use it to keep up with work as well. And we have laptop for students to use.

Do I pay when I arrive?
We ask for a deposit with your booking which you can pay by credit card or PayPal. When you are here you can pay in US dollars, Quetzales, or by Credit Card (Visa, Master Card, American Express, Diners Club, and Cirrus). You may pay for your classes weekly or you can pay for your whole course when you arrive.

Is there an extra fee if I use my credit card?
A 5% surcharge is added to credit card payment due to VISA-Mastercard and other cards processing fee.

Are there ATM machines & Banks in Panajachel?
Yes, there are several ATMs which accept VISA, Mastercard, CIRRUS and Maestro. And there are several banks that will exchange US Dollars and Euros into local Quetzales.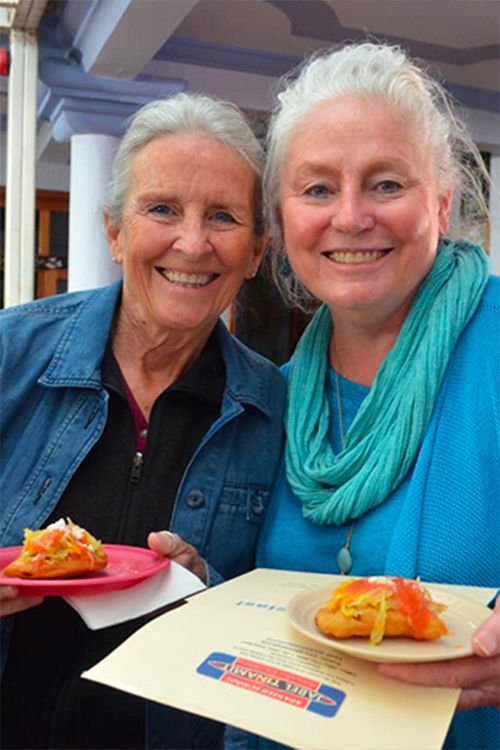 ---
Homestay FAQ
What do I need to bring with me for a Homestay?
For Homestay the only thing you need to pack is a towel. Your host family in Panajachel will provide bedding, pillows and sheets.

Will I have my own bathroom or share with the host family?
Normally the family will have two bathrooms, one for them and one set aside for the use of students. So you will only share if there is another student staying with the family. A hot shower will be provided. For students who want a private bathroom it is possible for an extra fee.

Can my host family provide vegetarian or vegan meals?
Yes, please include your requirements in the Online Booking form and your host family will be happy to provide meals that meet your requirements.

May I swap my hosts if I feel I need to try another family?
Yes, for sure, you can change to another Homestay family as it's very important that you feel comfortable where you are living.

How far from the Spanish school are the host families?
Our host families are very near to us, between just 1 and 15 minutes walking from the school. And it's even quicker if you hire a bicycle.

Can you place me with a family with/without children?
Yes, we have families with and without kids. If you have a preference just let us know.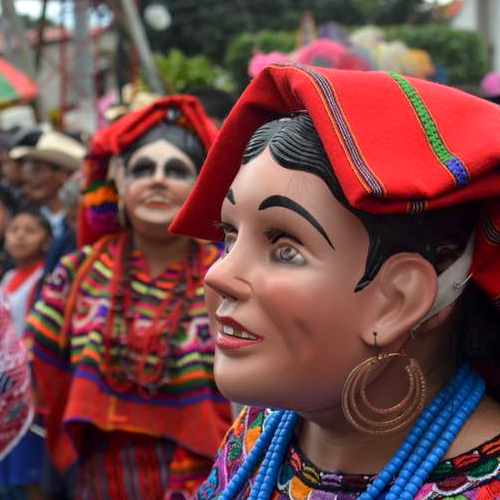 ---
Weather & Clothing FAQ
What's the weather like in Panajachel?
Have a look at these average max/min temperatures and rainfall charts for Panajachel. You'll see that we have nice warm days with cool evenings. It can be chilly first thing in the morning. When it rains it really rains! But it's dry from November through to April.

What clothes do I need to bring to Panajachel?
As it can get a little chilly in the mornings and evenings we suggest that you bring a pair of long trousers and a jacket. Normally the weather is between 60 to 70 Fahrenheit.

Do I need to pack an umbrella?
In the wet season an umbrella is useful. You can bring your own or buy an umbrella in the town for a few dollars.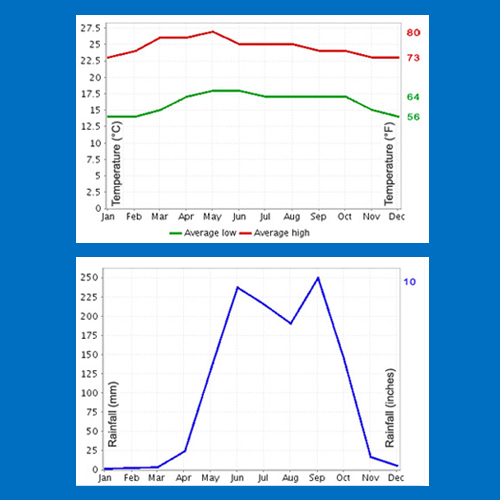 ---
Food & Rooms FAQ
Are there local supermarkets?
Yes, there are several supermarkets in the town, plus the Central Market. You will find it possible to buy just about anything you might want in Panajachel.

Is it easy to find a restaurant?
Yes, there are many restaurants in Calle Santander and the surrounding streets. They offer a wide range of styles and prices so you will certainly enjoy eating out in Panajachel.

Can we stay near the Spanish school?
You can use our Homestay option where you live with a local family. We can help with a comfortable room or apartment or even your own private house. Additionally, Panajachel offers a wide range of places to stay from budget hostels to international standard hotels with swimming pools.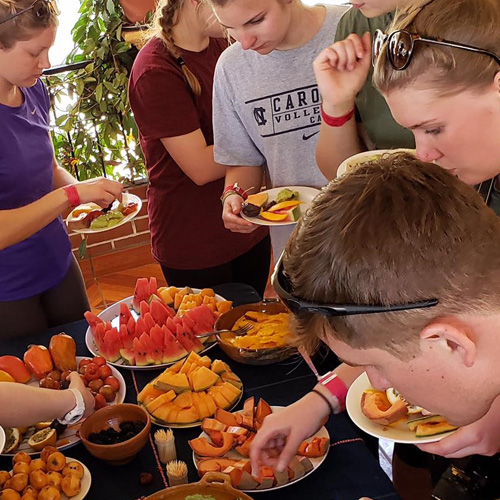 ---
Health FAQ
What vaccinations do I need when visiting Guatemala?
We recommend that you take advice about vaccinations and other health matters from an official medical source in your own country. You may also wish to look at the health information for travellers given by The Centers for Disease Control and Prevention (CDC) in the USA.

Are there any Pharmacies in Panajachel?
Yes, there are many pharmacies in Panajachel town.

Are there any Doctors in Panajachel?
Yes, there are a number of doctors in Panajachel, one speaks English. In the event that you needed to see a doctor we would, of course, assist you.

What about Chiropractors and Dentists?
Yes, we have both chiropractors and dentists in Panajachel.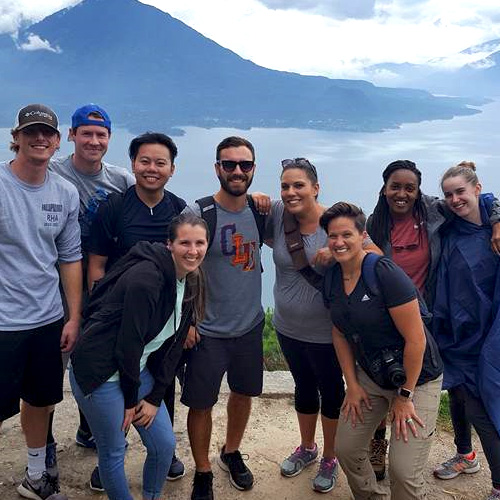 ---