Study Spanish Online or in Guatemala
We provide Spanish classes that suit the way you like to learn: one-to-one with a teacher all of your own; with a small group of your friends; or you can enroll on our Internet course and study at home. The first day at the school, you will be tested to determinate your Spanish level. And each week you will have the opportunity to evaluate your teacher and all the services that our school provides.

Online Spanish Lessons - click here

Our school is authorised and registered by the Ministry of Education of Guatemala (MINEDUC) and the Tourist Commission of Guatemala (INGUAT).
---
One-On-One Classes
Full focus with one teacher per student is the perfect way to learn Spanish.
■ Choose 4, 5, or 6 hours per day and learn Spanish at your own pace.
■ Professional teachers with knowledge of the English language.
■ A variety of teaching and study methods to suit you.
■ Tuition at beginner, intermediate and advanced levels.
■ Discussions, conversations and verbal exercises to reinforce learning.
■ Comprehensive school library of Spanish grammar and exercise books.
■ Flexible days and hours for studying and leaning Spanish.
■ Homestay option to live with a local Guatemalan family.
■ Very reasonable price packages.
■ Loads of activities outside the class, see our Activities page for details.
■ Start your course on any day of the week.
■ The school is open from 8am to 6pm, Monday to Saturday.
■ Sunday classes are available by agreement.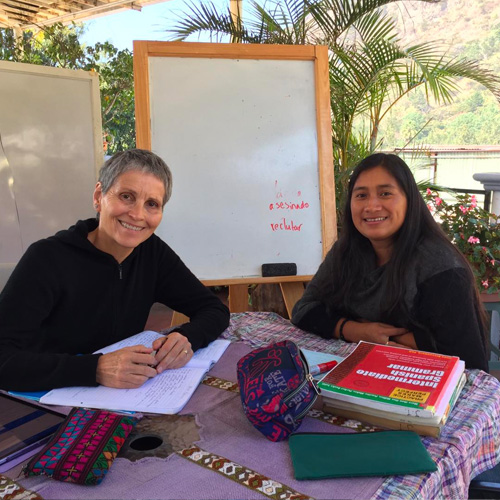 ---
Friends Learning Together
Many people travel with friends or family so we help you to learn together. You can study with one or two friends.
■ You will have your own teacher and to maintain the quality of learning 3 students per teacher is the maximum.
■ Study Spanish together in class and then practice together whilst you enjoy your time in Panajachel.
■ Take advantage of our optional Homestay program try out your new Spanish with your local host family.
■ Choose a price package for the length of classes you prefer and, for total immersion in Spanish, you can add Homestay.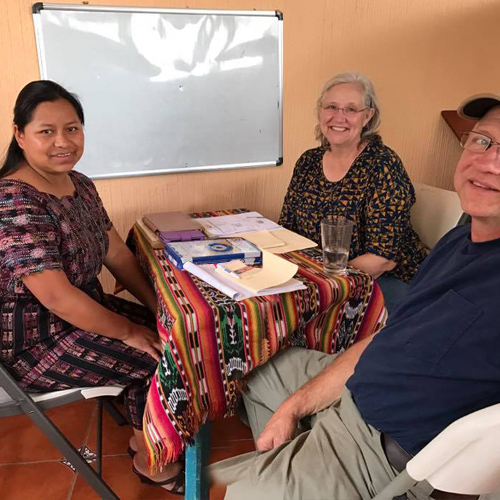 ---
Learning Naturally
"For anyone wanting a full immersion experience, Homestay is the way to go. The host families are very kind and do everything they can to make the students feel welcome, comfortable, and right at home. Jabel Tinamit has a great reputation and I can honestly say that my Spanish has improved leaps and bounds all because of my experience here." - Amber, USA

"My husband had been nervous about doing this but he enjoyed it. I was in heaven speaking Spanish for 4 hours every day! The setting is beautiful and relaxed. It is professionally run and everyone there, both students and teachers, all seem friendly and happy to be there. I highly recommend it!" - Ellen & Pat, USA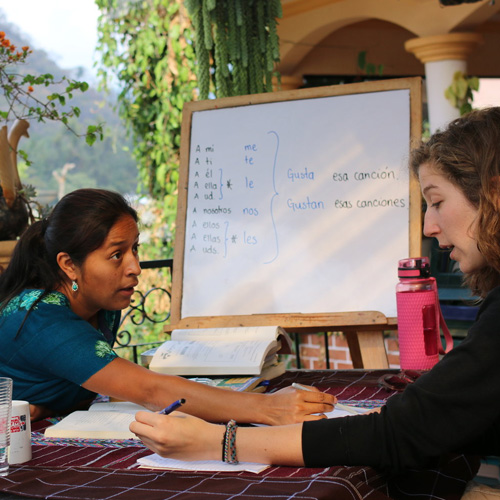 ---
Online Spanish Lessons
Studying online gives you the flexibility to learn from home at a time that suits you. Online Spanish classes are a wonderful option for students who don't have the chance to travel to Guatemala to study Spanish and to maintain your practice with the language.
■ One teacher per student for maximum focus.
■ High quality teachers with years of experience.
■ Specially designed Spanish course for learning online.
■ Study times to suit you: mornings, afternoons & evenings.
■ You may study with a friend (2-to1) if you prefer.
■ High speed Internet and payment through PayPal.
■ We use Skype, Zoom, Google Hangouts, FaceTime & by phone.
■ You may reschedule a class up to 12 hours before it starts.
■ A class may be rescheduled up to a maximum of 3 times.
■ Very affordable price packages.
■ Rules for Rescheduling & Attendance please see our Terms.
---
Online Experience
"I was surprised how easy it was to upgrade my Spanish skills via Skype. My instructor turned my homework sentences into interesting conversations about my interests, my grand kids and my family. I was lucky enough to actually meet my instructor, Candelaria, when I came to Panajachel to do volunteer work. She gave me a tour of the town including the market while we practiced my Spanish skills." - Gladys, Canada

"Learning Spanish online has been a very positive experience for me. It has allowed me to learn language like youngsters learn language. They listen, repeat words, make phrases, and finally speak with sentences. Children learn tenses, vocabulary, and concepts very naturally. My online classes with have allowed me to pursue this style of learning. Thank you Candelaria!" - Ken, Canada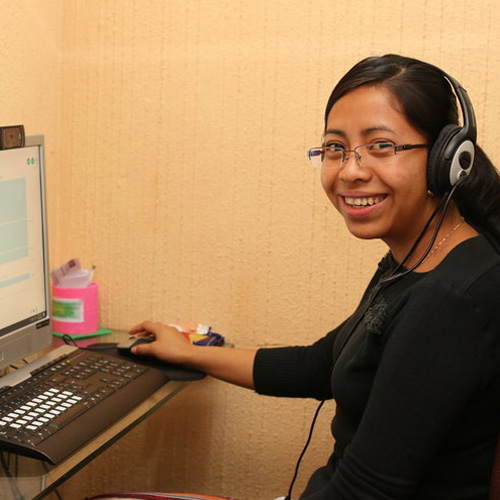 ---
Special: Learn & Travel
Travel together with your teacher and learn Spanish while you explore towns and get knowledge about our culture, people, etc. Your teacher will not only teach you Spanish but he or she will guide you throughout the entire tour and will take you to the most fascinating places around Lake Atitlán.

Just let us know where you would like to travel and we can recommend the best places to visit. Please contact us for more information and get prices about this special package.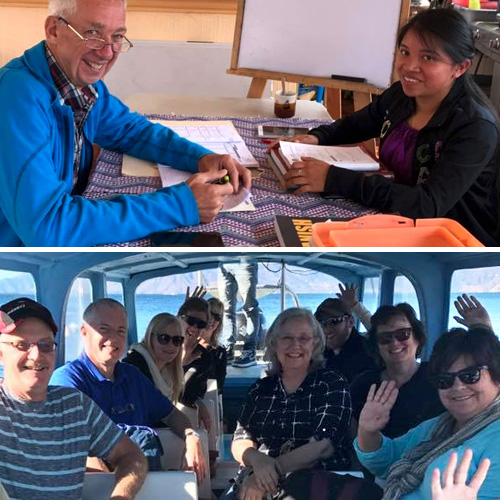 ---